LP•October 29, 2023•The Union
Reviewed and Photographed by Morgan Newbold
LP is in the house! On October 29th, LP – short for Laura Pergolizzi – and their band, graced the stage in Salt Lake City at The Union! This was a highly anticipated show for people with immaculate musical taste. It was nothing short of a grand performance. Featuring all sorts of rock, country, blues, and pop hits from their expansive discography. If you've ever wondered what it feels like to be in the presence of a musical phenomenon, LP is a prime example. Just raw talent. LP's vocals are breathtaking! Sometimes with a delicate raspy quality, sometimes smooth and angelic. Every high note and vibrato sent chills down to my toes. They have such a vibrant stage presence. A similar vibe to Jagger's, that is unapologetically themselves, which was lovely to witness!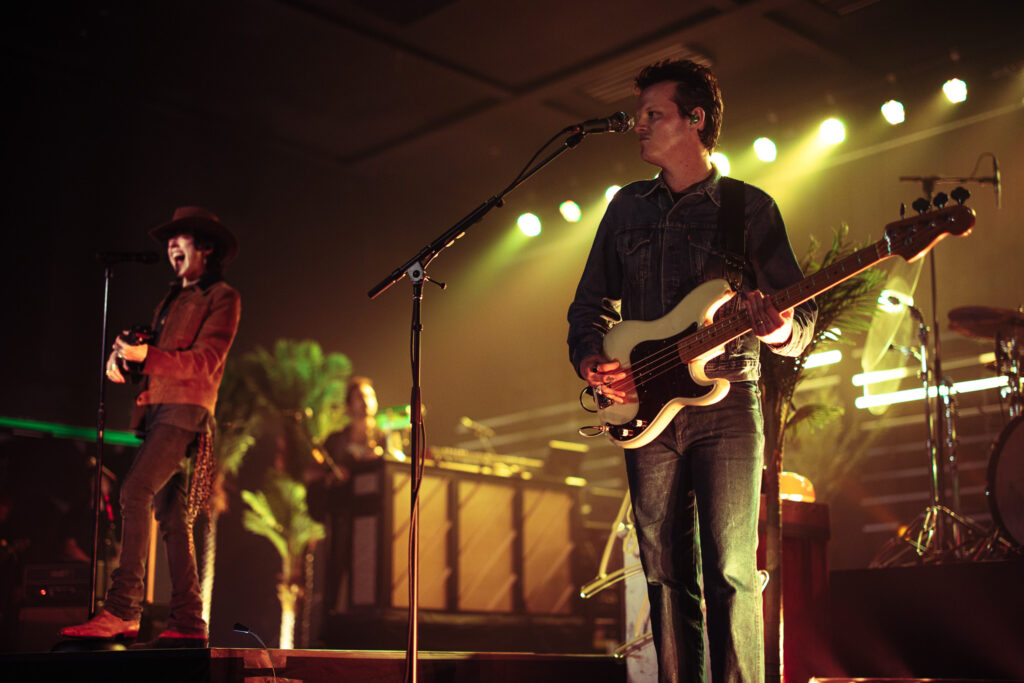 A little background on LP… They were born in Long Island, New York in 1981, so their musical upbringing was undoubtedly exceptional. They've said that their inspirations come from artists like Joni Mitchell, Jeff Buckley, and The Rolling Stones, to name a few. One of their most popular albums "Lost On You" was released in 2017, with the biggest hit being the title track, which has surpassed 1 billion total streams. They've released 6 albums, worked with a lot of big artists, and even written songs for artists like Cher, Christina Aguilera, and Rihanna!
LP is an androgynous artist and is widely known by fans for being kind of a beacon of queer authenticity. They showcase their love and hardships through their music, providing open arms for everyone of all identities. I would say it's pretty typical for artists and bands to draw in crowds of mostly similar people. However, I saw a diverse group of young and older fans in that venue, and that ignited a really wholesome feeling. Everyone is welcome at an LP show.
I was so so excited to shoot this, even with having no visual knowledge of the show, and when I walked up to the stage minutes before they went on, I was hyped! There were LED lights lining the back, a neon sign on the drums, large plants, and cute living room props here and there. Super aesthetically pleasing. The lights went down and the crowd screamed so loud, I knew it was gonna be good. The first person I saw walk onto the stage looked fabulous with sequined pants, platform heels, and classic rocker hair. I later learned that it was Andrew Martin, who played guitar for Palaye Royale! That's sick! Finally, LP stepped out…rocking a suede jacket and fedora, a leopard print cloth dangling from their back pocket, with a ukelele in hand. They had the warmest smile on their face. The fans screamed even LOUDER.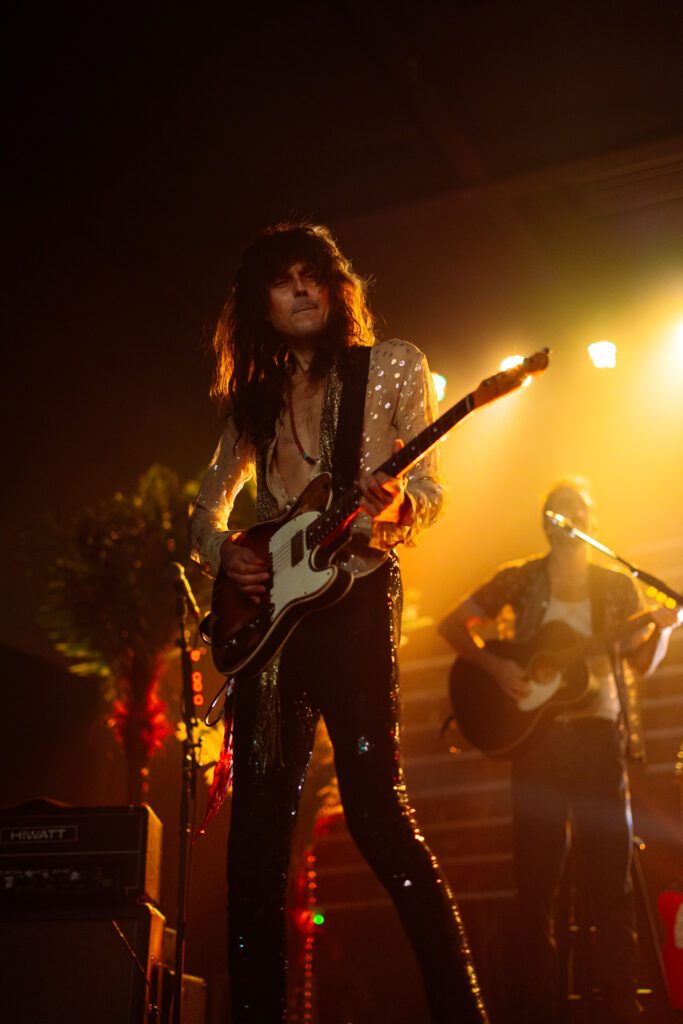 Before this show, I was a pretty casual fan of LP. I knew their hit 'Lost on You', which is one of my favorite songs ever, and 'Muddy Waters', a hauntingly beautiful piece of music. So, I was familiar with their talent, and I was READY to be taken through a transcendental experience. Boy, it was! The setlist had everything from acoustic melodies to anthemic pop, to boot-scootin' folk rock. Genuinely, it felt like a Rolling Stones concert! When I wasn't shooting, I was watching in awe with my jaw on the floor, and dancing in the back, it was the best!
The show had a wide variety of colors and lights that shone on and silhouetted the band. Some songs had an orange, warm light, while others rapidly switched from neon purple and red to white strobes. Everything matched the vibe of each song and was quite visually appealing. There were a lot of times I was taken aback by LP's voice and had the urge to just stop shooting and watch them belt. LP's loose swagger and charisma was incredibly fun to watch, I just wanted to dance along.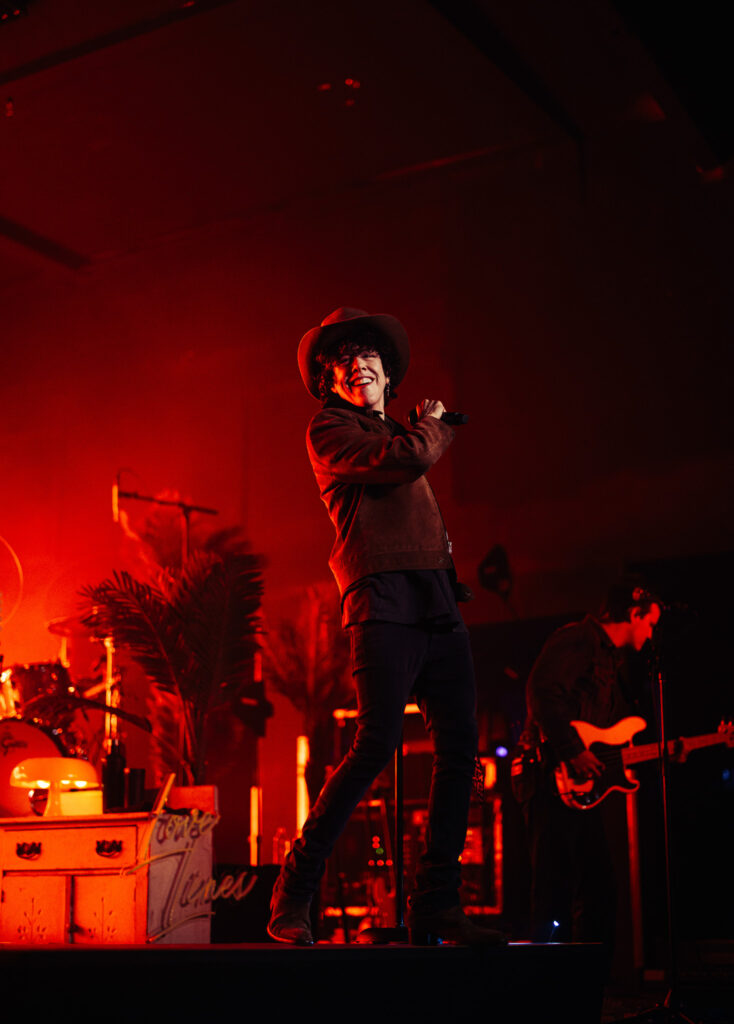 I didn't know most of the songs. But after hearing some of them for the first time, in the best possible way – live, I had to immediately add them to my playlist after the show. They have such upbeat songs that make you want to dance, but they're also contrasted with deep and personal lyrics and I could see how much the crowd and LP connected with them.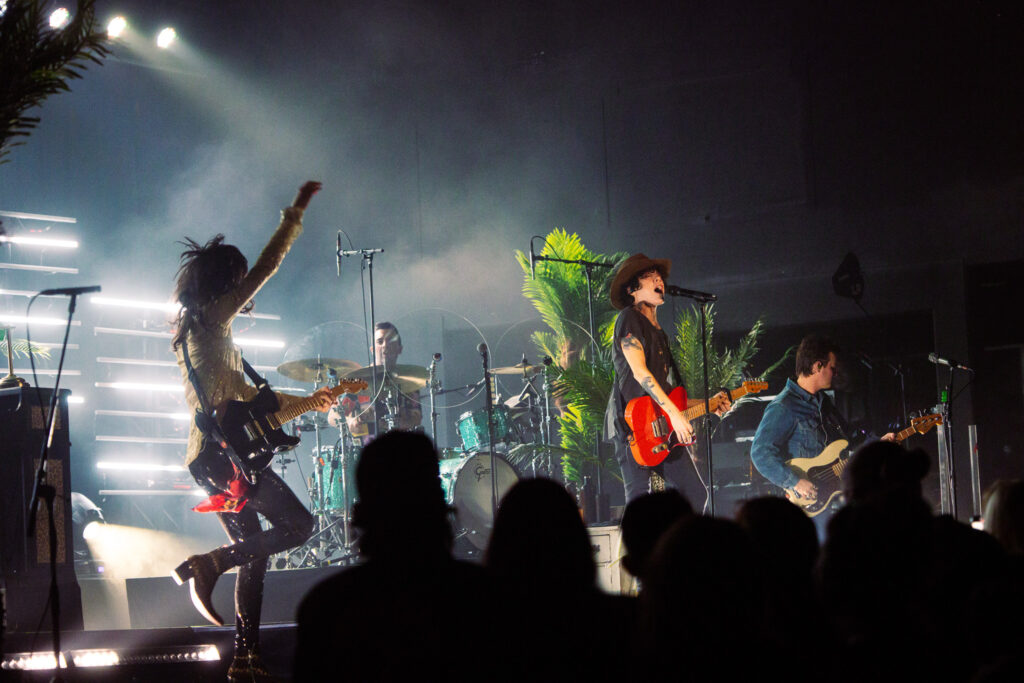 LP is such a sweet and gentle soul. You can tell from the way they talk to the crowd, and the passion that they sing with, that there is a real love for what they do. The whole band had so much energy the entire show – Andrew especially, he is a PRO! You could clearly see how much fun they were having and that just hyped up the fans even more! One of the standout moments of the night was when LP would let just the audience sing. Honestly, I rarely hear crowds that loud, it's such a tangible energy that heals the soul. If you have the chance to go see LP on this tour or the next, don't miss out!
I thoroughly enjoyed every aspect of this show. The lighting and visual design was amazing, LP and the whole band was captivating to watch and listen to! Beyond impressive musical talent and a powerful stage presence… I'll 100% be seeing them again!