Ben Rector • October 7, 2023• Sandy Ampitheater
Reviewed and Photographed by Jenica Schulz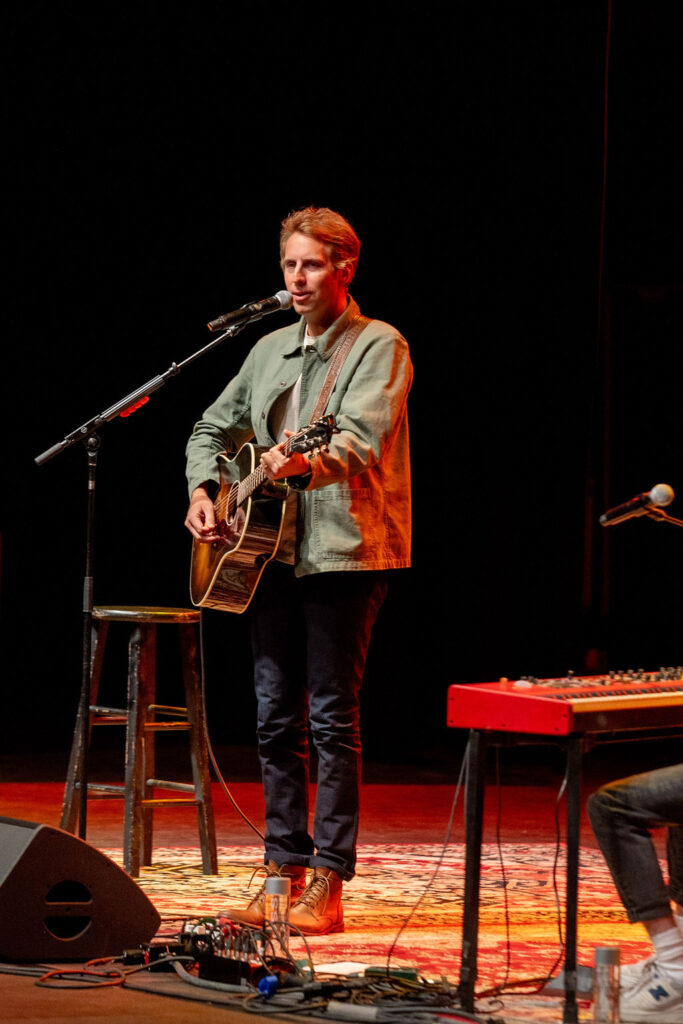 As the sun began to set over the picturesque city of Sandy, Utah, music lovers from all corners of the state gathered at the Sandy Amphitheater for a night they would never forget. Ben Rector, the acclaimed singer-songwriter, brought his soulful melodies and heartwarming lyrics to this iconic venue, closing out the season with a sold-out show. This wasn't just any concert; it was the second night of the Old Friends Acoustic Tour, and every seat was filled.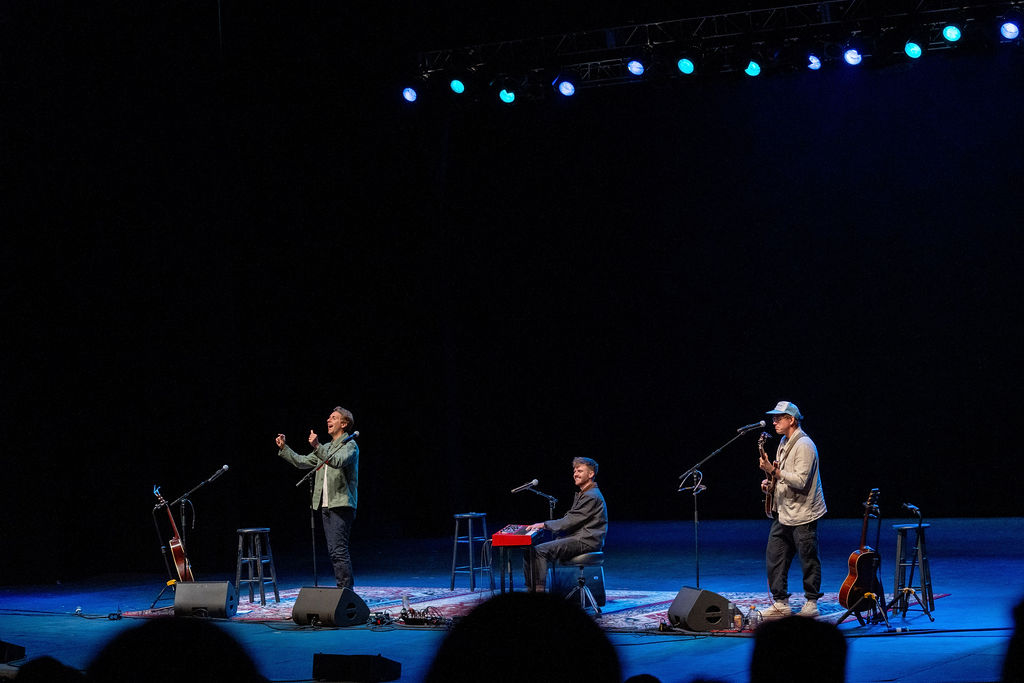 The Sandy Amphitheater, nestled in the heart of Utah's scenic landscape, provided the perfect backdrop for an unforgettable evening. Before the venue closed for the season, Ben Rector decided to grace his fans with one last hurrah. This three-piece acoustic set was simple and beautiful.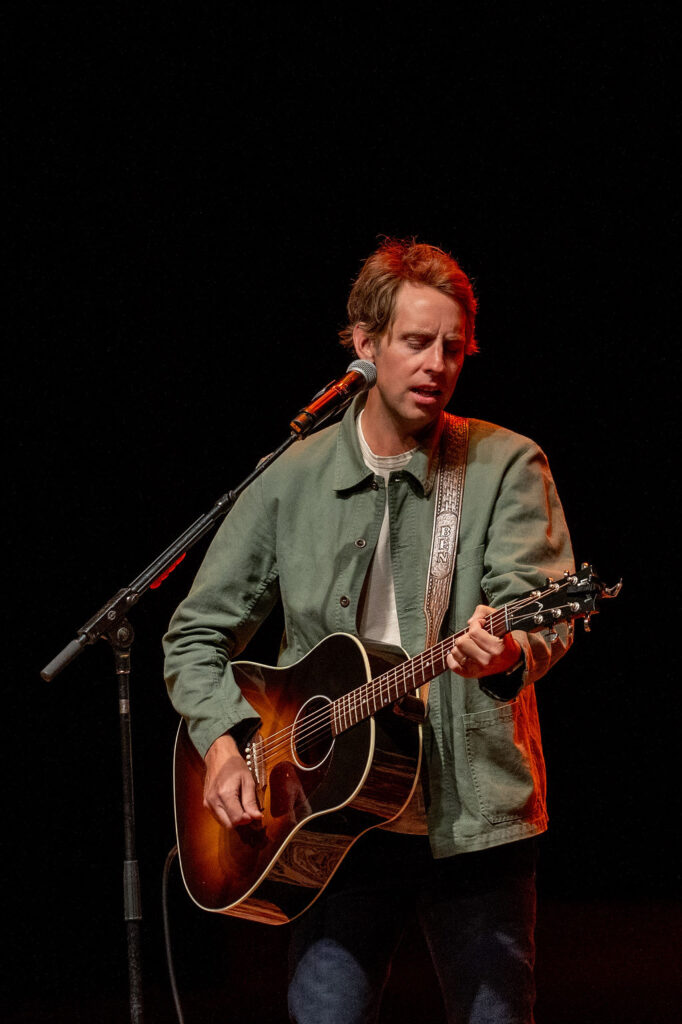 To kick things off, the artist opened with "Brand New," a fan-favorite that instantly had the audience singing along. But what made this night truly special was the unexpected surprises that Ben had in store for his Utah fans. During a mid-concert Q&A session, he took a fan request and performed "Extraordinary Magic." Although he sang just one verse, it's been years since it's been performed live which served as a special treat to the night's audience.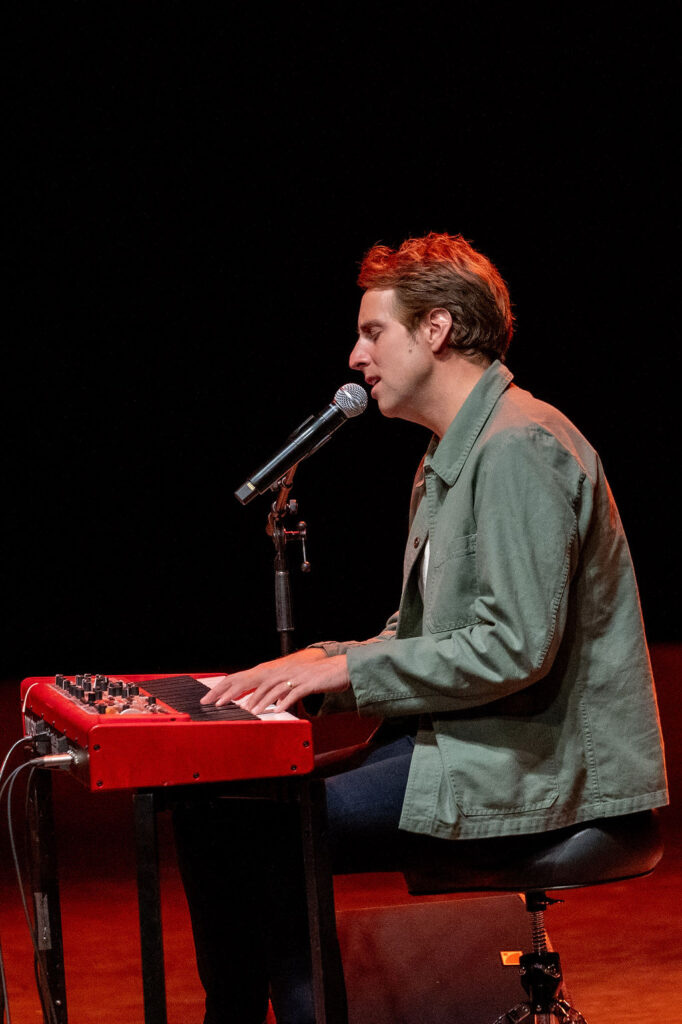 Ben Rector's connection to Utah runs deeper than just the concert stage. In a heartfelt moment, he shared with the audience that his sister owns the popular Utah bakery "Gourmandise." He took a moment to give his sister's establishment a warm shout-out, and you could feel the pride he had for his family's ties to the state.
As the night went on, Ben continued to serenade the crowd with his heartfelt tunes, including some of his most beloved tracks like "When I'm With You" and "Forever Like That." The acoustic setting allowed his lyrics to shine even brighter, and the audience soaked in every word.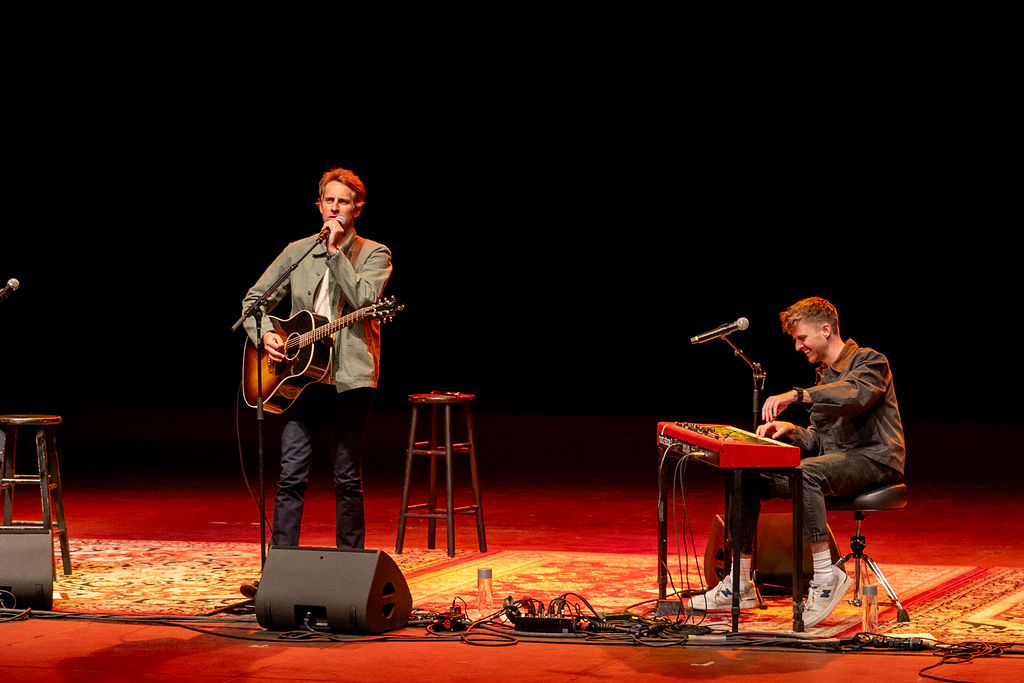 As the evening came to an end, Ben Rector closed with "Utah." As he began to sing the ode to the Beehive State, cheers erupted from the crowd. As the final notes faded into the night from the encore, he thanked the audience for a welcoming week and promised to come again soon.